The system mounts directly to Kawasaki and Kubota (See Fitment Below) Utility Vehicles Bed (See Fitment Below) without interfering with the cargo storage area. The Modular Rack System allows you to keep tools close at hand, stored securely above the cargo bed.
Vehicle Fitments:
Kawasaki: Mule Pro-FX/DX/FXR, Mule MX, & Mule SX (Multiple Kawasaki's Shown)
Kubota: RTV-X900, RTV-X1100C, RTV-X1120, & RTV-XG850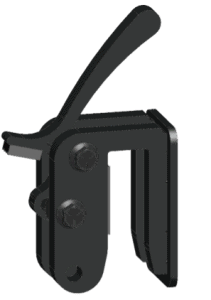 Artillian offers a number of attachments that can be purchased separately. Build the configuration that's best for you.
Simple and versatile – mix-&-match any combination of attachments. Cam lever latches built directly into each Artillian component allow you to mount, move or remove attachments in seconds!